Our Services
Serving Riverside County
We can fix all major appliances including:

* Washer Repair
* Dryers Repairs
* Stove Repair
* Oven Repairs
* Microwave Repairs
* Refrigerator Repairs
* Dishwasher Repairs
* Trash compactors Repairs
* Garbage Disposals
* Wine Coolers
* Kitchen Exhaust Fans
* Heating & Cooling

Call us now at (951) 272-8313. We Repair All Major Appliances and Brands!
About Us
Appliance Repair Murrieta CA
Jim Appliance Repair is dedicated to keeping your appliances up and running! We focus on a full range of appliance repair services including washer repair and dryer repair. Understanding the mechanics of a home appliance can be overwhelming. Fear not for we will lessen your worries and offer you viable solutions. From small appliance repair to large appliance repair, our incredible teams are equipped and proficient in tackling any type of issue. We have serviced a number of brand name appliances such as Amana, Roper and Thermador. Jim Appliance Repair of Murrieta in Murrieta, CA is your dependable source for washer and dryer repair and all other major appliance repair service!

Need trash compactor repairs but not certain where to go? If your appliances are not running properly, we are here to help. We can fix all major appliances including washers/dryers, stoves/ovens, air conditioners, microwaves, refrigerators and more. Avoid taking the chance on an amateur with a lack of experience in kitchen appliance repair. Jim Appliance Repair of Murrieta excels remarkably in heating & cooling repair, kitchen exhaust fan repair and more. If you are seeking high-quality washer repair and dryer repairs, you can have confidence in us to fix the issue!

We understand that many people are clueless about fixing their appliances. Jim Appliance Repair of Murrieta offers stove repair, oven repairs and microwave repairs! Broken refrigerators and inoperable dishwashers are common in the household. Rest assured because our knowledgeable technicians are trained to repair what needs dire attention. From garbage disposal repair to wine cooler repairs, you can expect top-notch performance from us!

We offer same day service for appointments scheduled before (12:00pm) noon. Since we are always in your area, we will not charge you travel time.


We can repair any appliance including Kitchen Appliance repairs, small appliance repairs and large appliance repairs.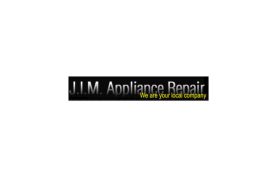 Appliance Repair Murrieta CA
---
Payment Methods
Master Card, VISA, Cash